I have really liked doing the rope edge effect with the lined triangle beveler (F910) [Search here for 'ROPE' to see the other instructions].
Well, someone I am helping getting started took that and did a variation and also came up with a cool border done with a basket weave stamp!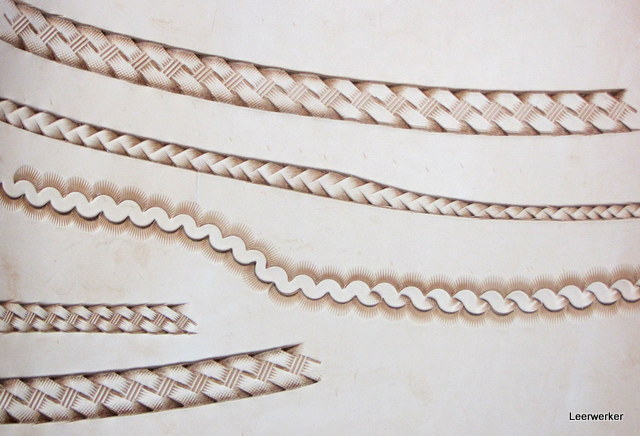 Here is a close up – in this section the inside lines of the two swivel line cuts were beveled first with a textured beveler.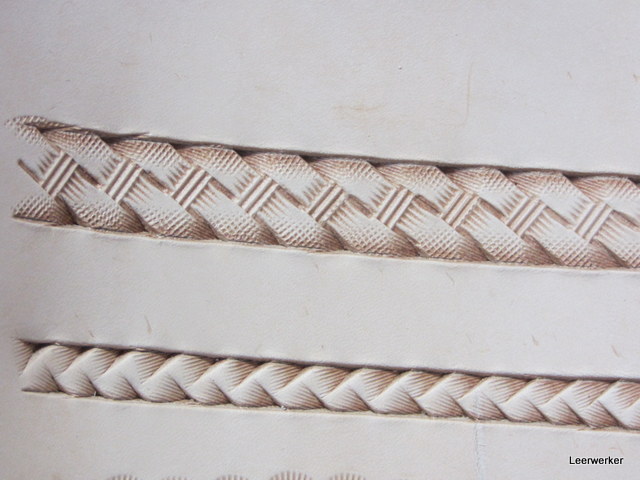 In this one no bevelling was done before the basketweave was stamped with the F910 along the lines.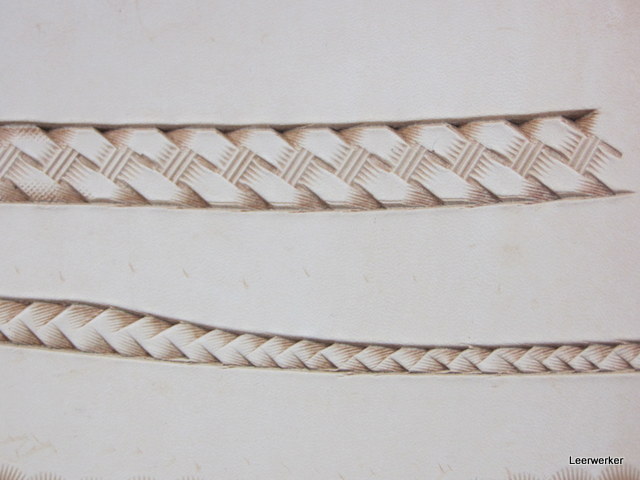 In this video are some ideas about using veiners and specifically as borders around a backgrounded area.