Need a fast gift?
This is a pre-embossed belt. I used water and spirit based dye to roughly add the red and green and purple to the belt design. I worked fast to get a more organic look. I did not want a detailed dye job.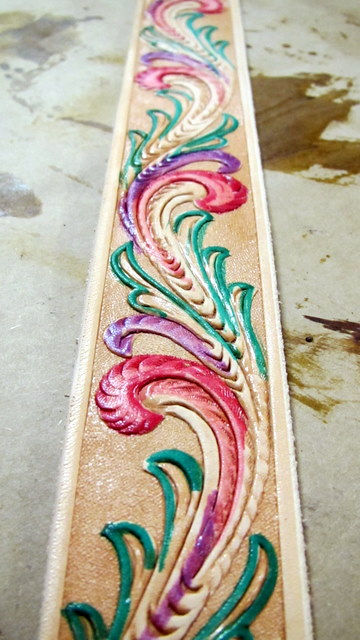 So after that was done the belt did not look so hot at all.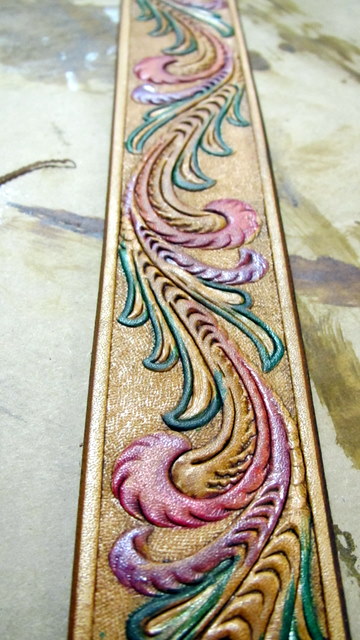 Then I sprayed the belt with two layers of Supersheen to create an even partial resist and coated it with Chestnut Tan High-lite stain. It outlined the tooling and gave the belt, even with the red and green, a very natural look!