On the first of February Wilhelm came home with the first car he bought for himself – flashy red!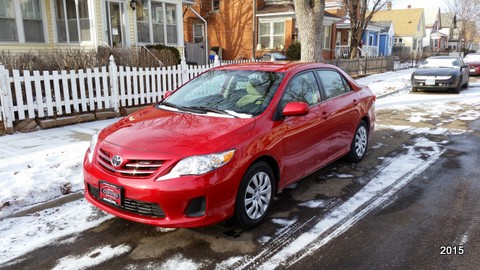 My leatherwork continues and I made this guitar strap for a singer in Mankato.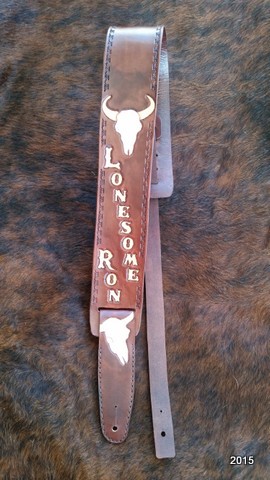 I continued to drive school bus – this was the half size special ed bus I was responsible for.  Schoolbus drivers are thankful for  every early morning without snow on the buses.  Cold did not bug me – this one was small enough to warm up really fast and was very comfortable to drive!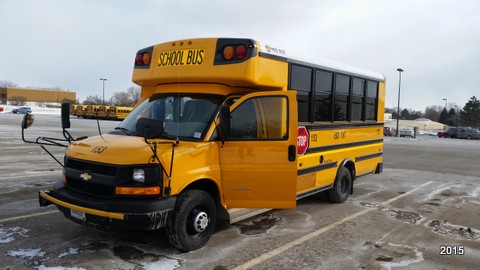 At the end of February the four of us went out to eat a dinner for Jacques' birthday – I am still sporting that beard and the young man is doing his best to keep up with me!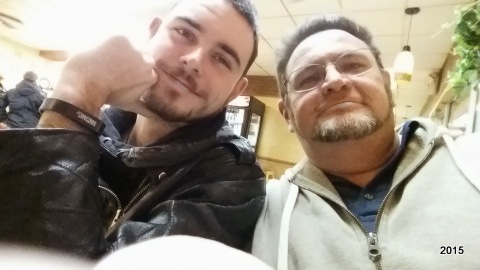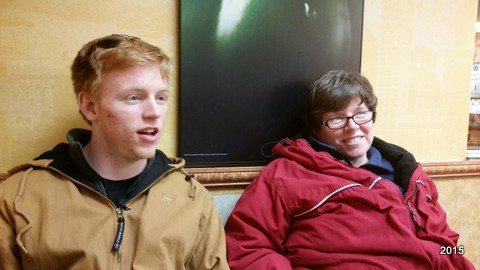 Having a birthday does not mean you must stop having fun.  I just hope I can continue getting older and being like Jacques.