Summer makes for beautiful walks next to the Mississippi river – this was taken off an old bridge – half of which was left intact when the rest was demolished.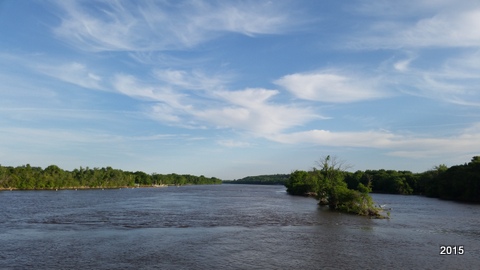 Another school field trip took me to an old museum in Mendota Village.  It was right next to the train track and it is not every day that you get to take this sort of photo!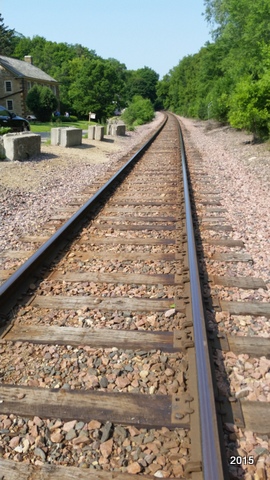 Summer and kayaking! The sun is just so welcome.  And we have to soak up all we can before the days get shorter!  This was Fish Lake in Eagan.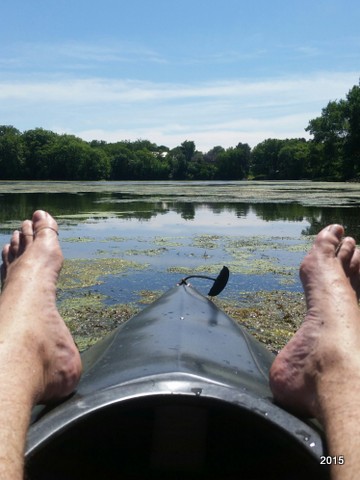 This was a first:  a really very very heavy rainstorm trapped me at home in my car!  Believe me – this photo is deceiving.  It was worse that what you see here.   After about ten minutes I dashed to the house.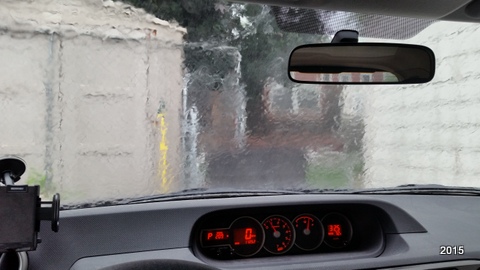 Another barefoot walk next to the Mississippi river – this time where it flows through (or just south of) downtown St Paul.  I was on Raspberry Island to take this photograph.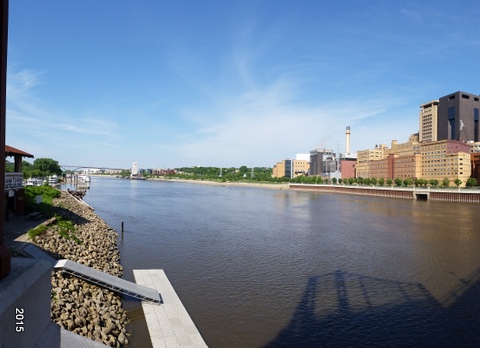 Our church had a float in the local city parade (South St Paul Days Parade) with our church band playing live – you can see them here as they just passed us.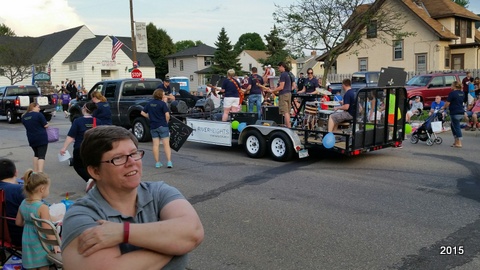 And with that we reached the midpoint of the year!