I made some more progress with the ax sheath trophies and was able to deliver them in time!  In a very hectic week, that was a very positive achievement.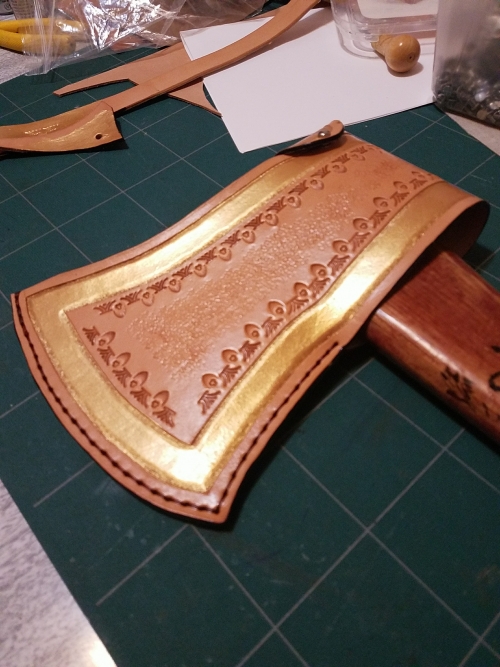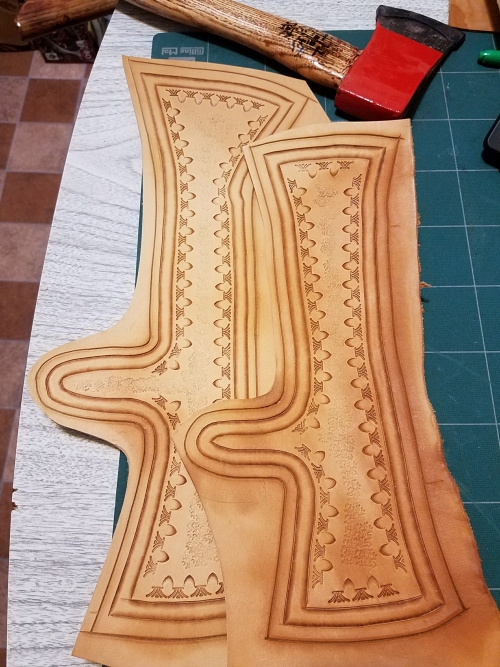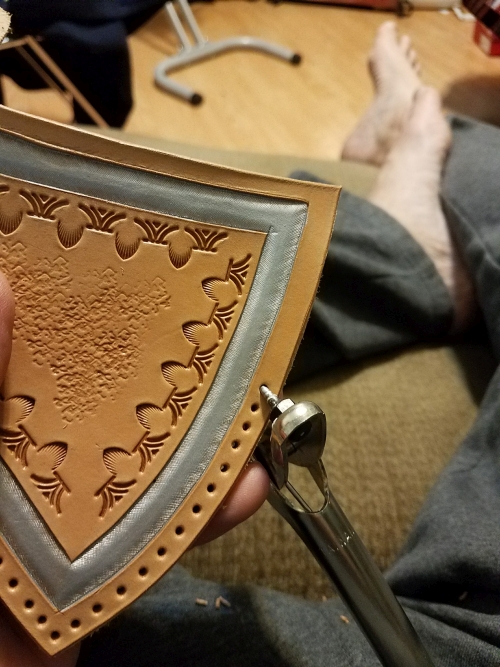 And I also had time just to chill in front of the TV, scrolling through Google+ and playing a game or two.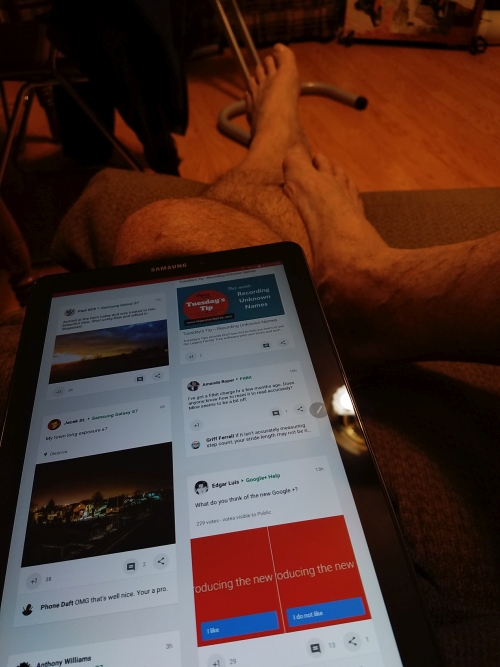 I had a chance to revisit of of my favorite spots on the Mississippi River -= downtown St Paul.   The river has almost no ice on, as you can see.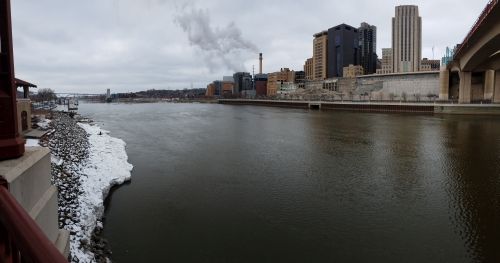 Here was something that caused me to try to focus on the positive again:  They are breaking down some buildings on the cliff face right on the river.  You can see this as an ugly scar, or you can be positive and see this as necessary renewal, which is what I think it is.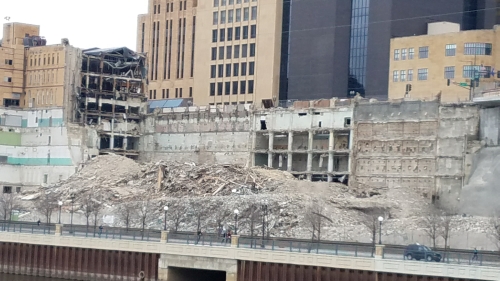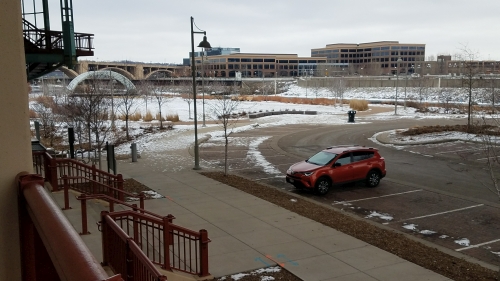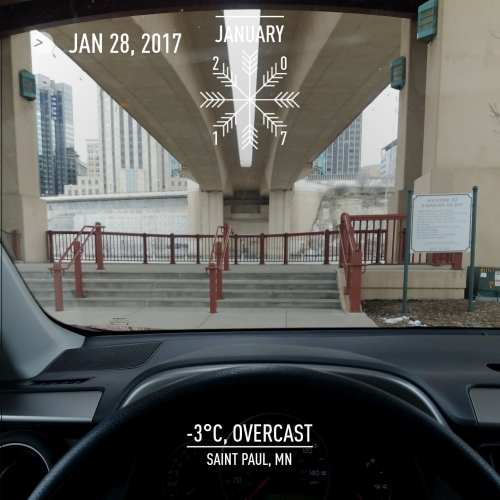 It was cold enough that the walk only took about 10 minutes: