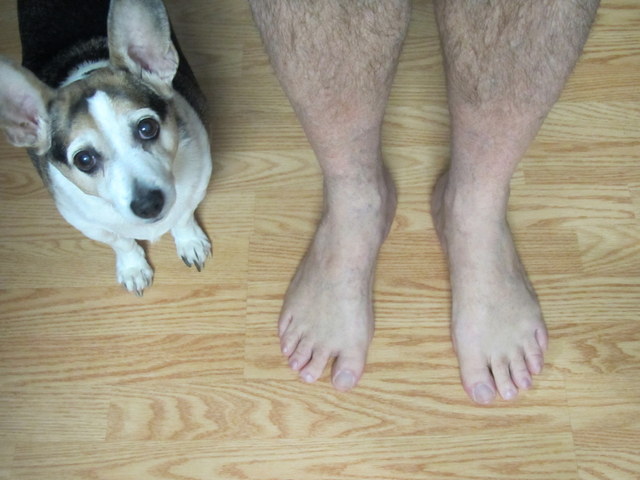 It is midwinter and outdoor barefooting is not happening. So let me review what a typical day looks like "without" shoes :
The first time my feet sees shoes in the morning is just before I go out to the car to drive to work. The ground is just too cold and there is still snow and ice lying everywhere. As soon as I am in the car I kick off my shoes so that I can drive safely, without shoes getting in the way.
If it is really very cold – below 20°F – I will wear socks and not take my Stem shoes off before I get in the car in the evening to drive home. By then I am ready to crawl out of my skin with irritation with the shoes.
Which brings me to the new problem I have with socks this winter : for one they are just too warm. My feet have started to take on their natural function of temperature regulation – so stuffing them in socks is like wearing warm gloves on your hands even when you are in a pleasant room. And then all men's socks now seems to come with "arch support"! This is simply some extra elastic around the middle of the foot and can only be bad for blood circulation in your feet.
I slip on my shoes again from the car to the house or for going into a store. And again that is the last time my feet sees shoes. I attend our informal church service on a Sunday evening without shoes and our friends know I do not visit them with shoes on. (In Minnesota that is not too strange as we always take our shoes off at the door of a house so as not to carry dirty snow into the house.)
I cannot wait until the weather allows me to ONLY wear shoes at work and flip flops in stores!