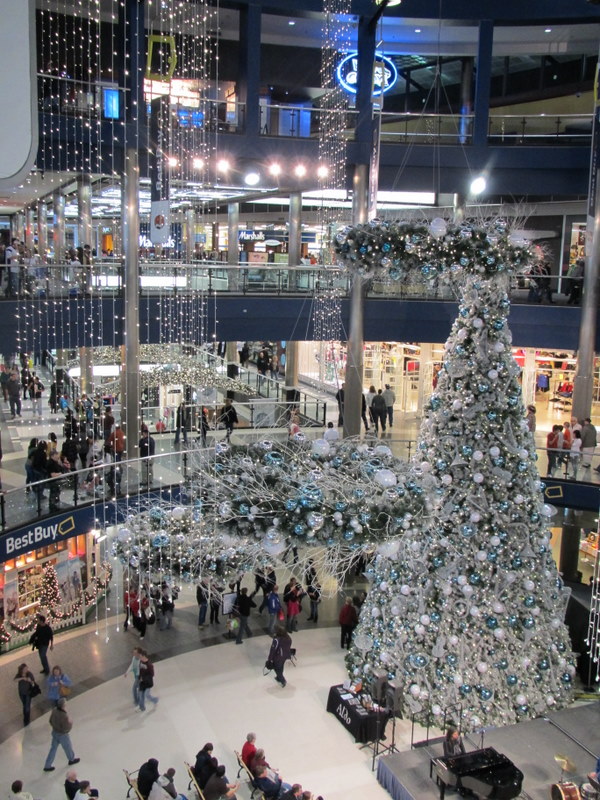 Naomi alerted me that there would be a FlashMob Carol singing at the Mal of America and as it was on my way home, I decided to stop in and see it for myself.
The Mall was beautiful – all in silver and light blue. In the Rotunda area, live music was continuesly being performed. In the photo above you can see the piano player dwarfed by the huge Christmas trees. And below you can see him a bit better.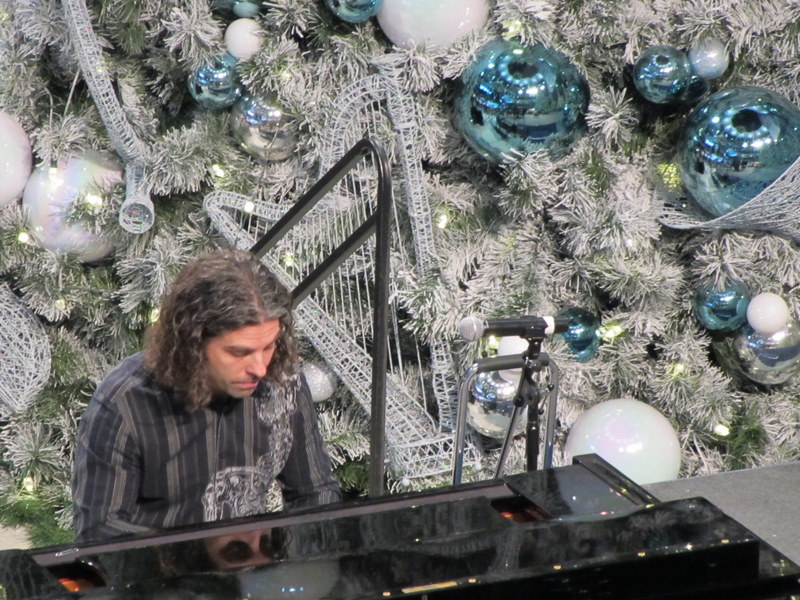 Although the Mall was busy, it did not feel crowded at all, but just very festive. I really enjoyed killing time and seeing all the people – many of them smiling – and all the nicely decorated stores.
Please notice something about the photo below – the two stores that 'happen' to be across the passage from each other – I think the Apple store was there first, so I wonder how much it cost Microsoft to get the 'opposing' spot?!?!?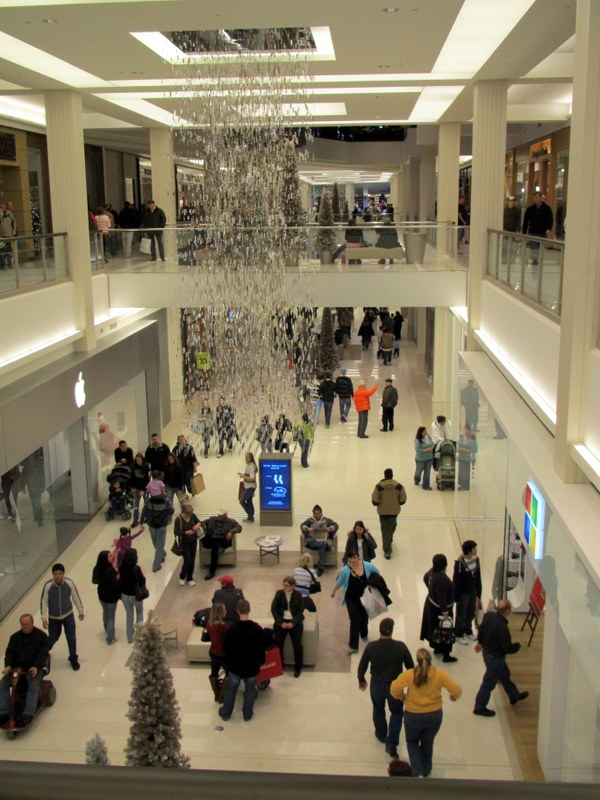 Of course, one of my favourite stores is the Lindt store where VERY good chocolate can be had – leaving even Cadbury way behind ….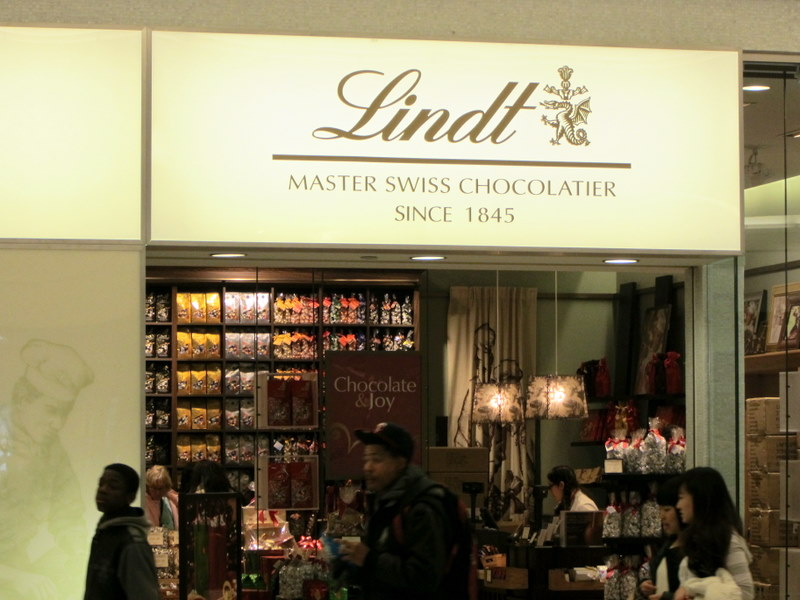 One of the displays that had changed since I had visited the Mall before, was that of the Lego store – they have HUGE firgures, built of Lego, on the open-air roof of the store. Here are a few of those: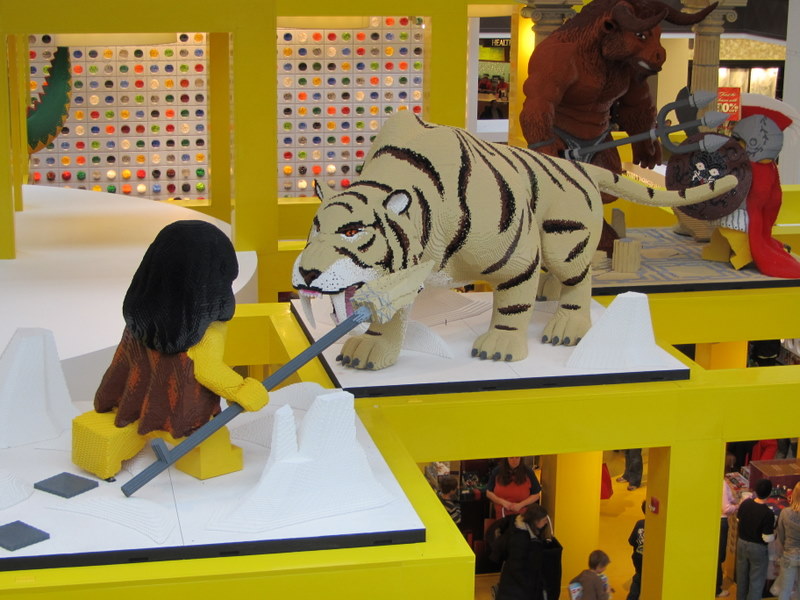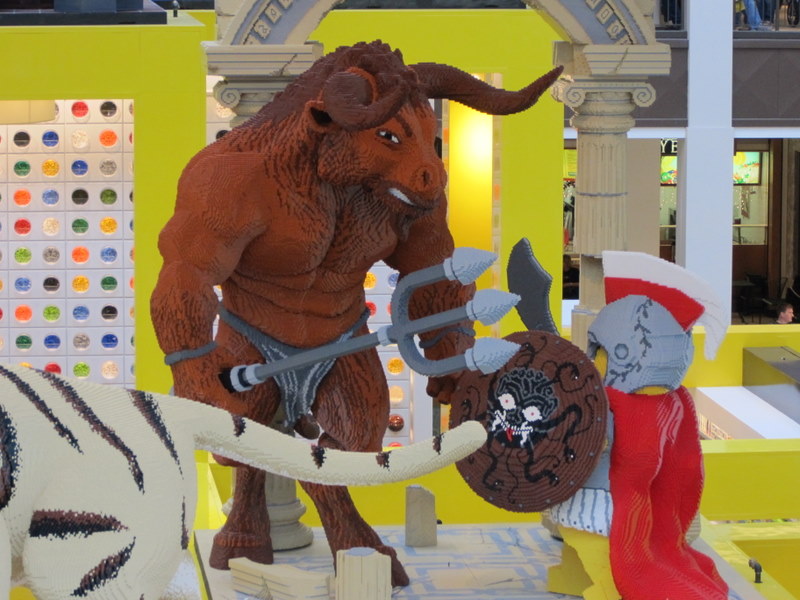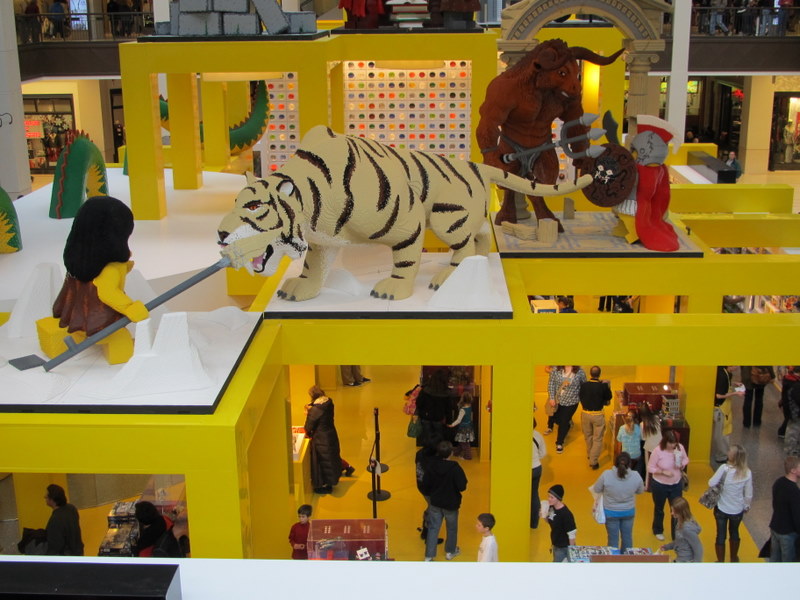 On the side of their store, they had a wall with "paintings" done on Lego blocks.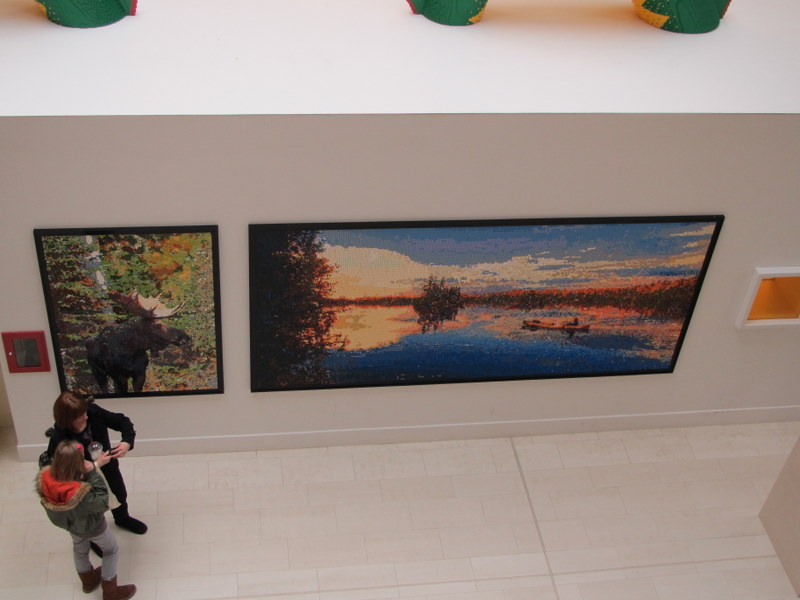 At last I returned to where the carolers would start to sing: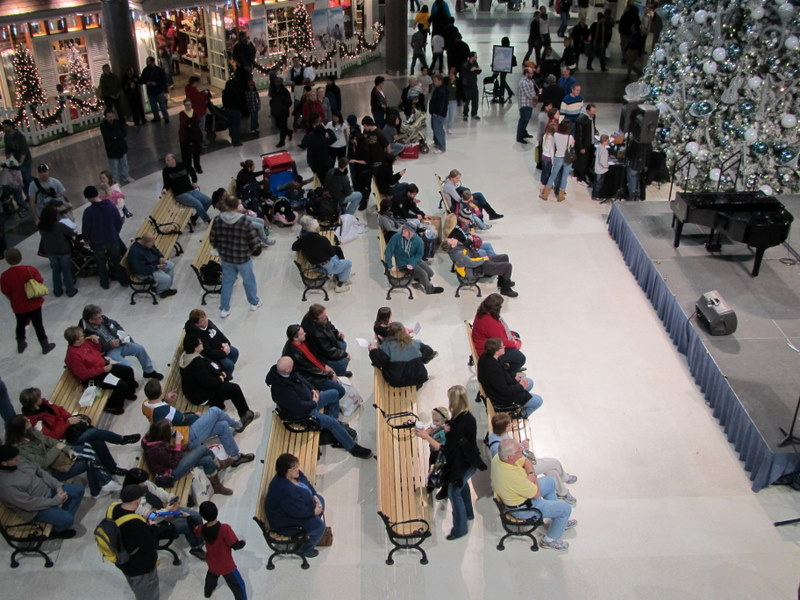 And sure enough, at the appointed time, they did start. Slightly disappointed, because they had so few people, but the roads were a mess and these were not a very organised group. But I am still glad I went and saw it and experienced the Mall before Christmas.