Our second day on this trip. Beautiful weather!
Nothing looks as nice to a paddler than seeing the boats laid out like that, just ready to float!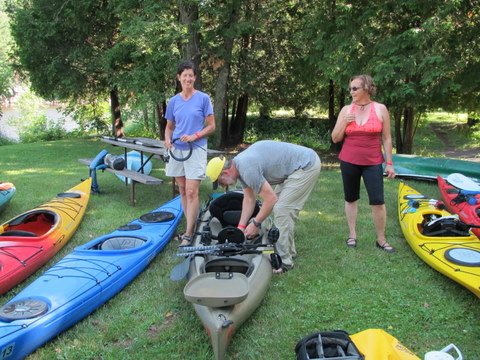 Above and below in the foreground is Troy's 17′ Old Town Tandem kayak that carries us so well! It is low in the water and very stable (unless a lady is determined to dump out its contents…. more a bit later ….)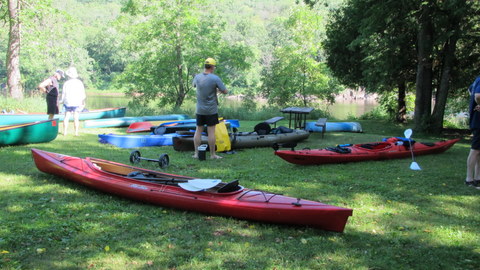 Troy had time for a last minute text home and a photo and then we had the morning briefieng and then we were down to the water like a pack of crocodiles that had been on the sandbank too long!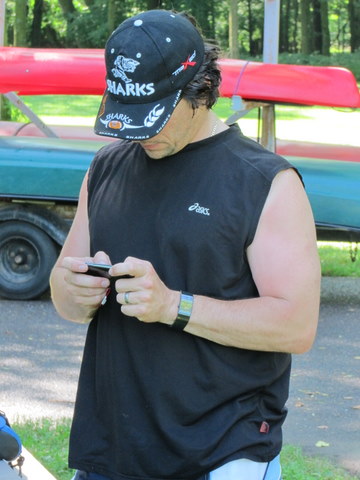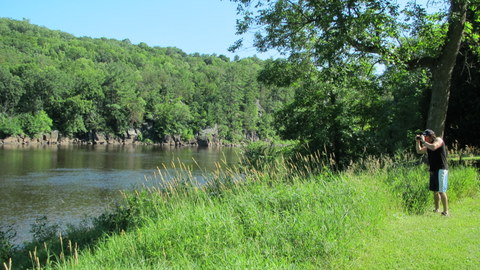 Mark and Troy and me, first paddled upstream a few hundred yards to look at the cliffs at the paddle boat landing. [I will place more of Mark's photos in a next posting.]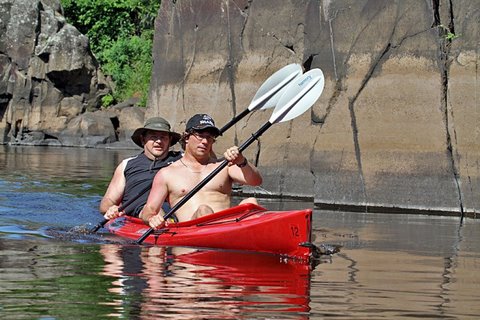 Half way through the day's paddle, we stopped at a sandbank where a gentleman beached his boat with several coolers on – the best lemonade on the St Croix – and some very good snacks!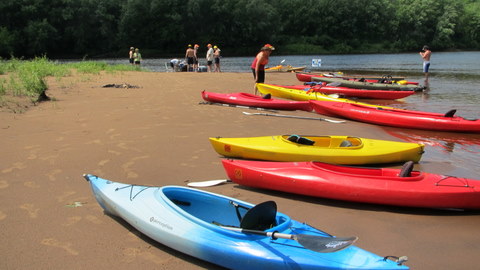 As I said before, to any paddle enthusiast, this picture of the boats lined up and at the ready, is just pure joy.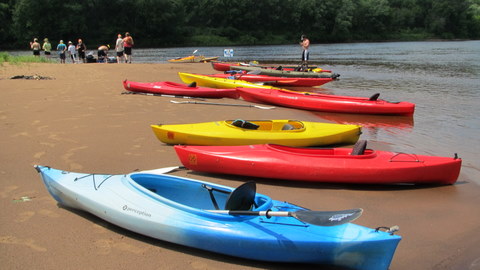 [I know its almost a duplicate – so play Spot-the-difference….]
We swam, drank, ate and chatted, while the minnows insisted on nibling on ant exposed skin they could find – a very eery sensation.
Eventually the whole group had caught up and we were able to take a group pic.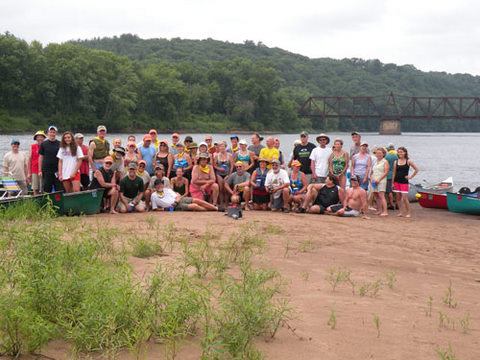 We were off again on a leisurely paddle and Mark had lots of oportunity to put his long lens to work.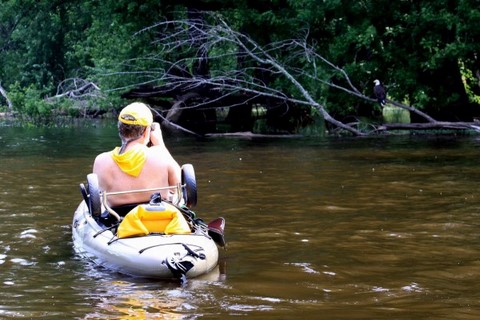 [Check out the next posting for the picture he took of this eagle…]
The wind stayed down and for the most part the water made for just great photography.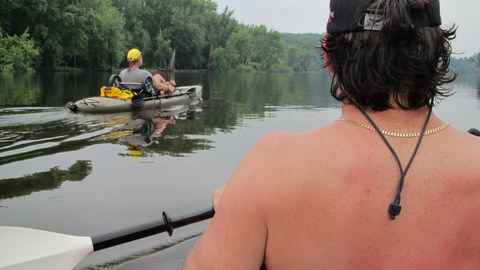 It did also help that there were clouds around – sunscreen by now was mostly just to keep your mother happy …. But again the cloudy conditions made the photographs special.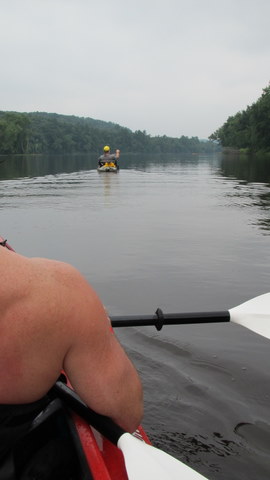 There is always the rumour that the rear engine in a tandem kayak can sneak in a rest or two while the front guy has to do all the work. Well, on this trip I had the sneaky suspicion that it might just be the other way round ….!