In October I started working for St Croix Retail.  Very soon we were hard at work getting the new store ready to open.  Opening date was October 12th.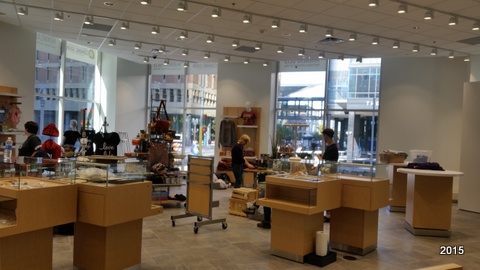 This is one of the reasons I took the job, despite a fairly long commute to downtown Minneapolis.  I am standing on the light-rail platform, ready to take the train home.  The light colored building across the one-way street, where the cars are waiting for the light, is the exact corner where the store is located (Corner of Nicolette and Fifth).  It is also a visitor information center as well as a central spot where people can get train/bus passes and find out everything there is to know about commuting to and from and around downtown.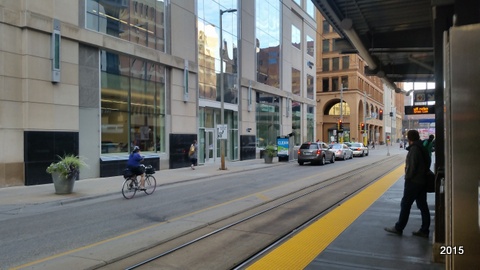 Yet another really nice warm day made for a very good hike with the barefooters in one of our many local parks.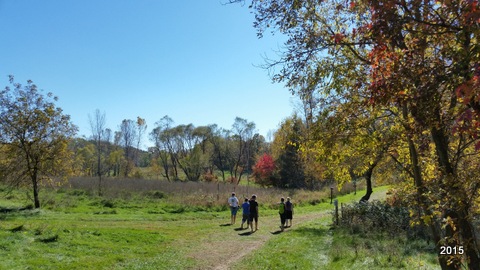 Finally the store was opened – a soft opening without too much fanfare – stocked with all locally made artwork, jewelry, chocolate, t-shirts and prints, as well as quick-buy items for bicyclists.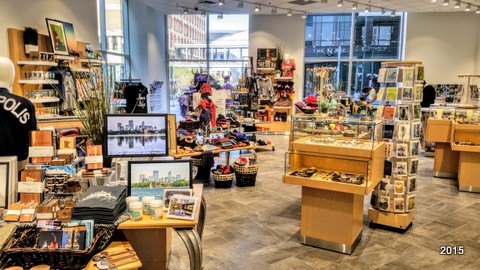 Here I am sitting in the social media command center that is also part of the store and I am playing with a much maligned item – a selfie stick.  Behind me is the light-rail station from where I took the earlier photo.