Well, as I said to Gina Saturday, I better go photograph the new car while it is still so pristinely clean! So we went to a local park in the beautiful sunshine and had some fun with the cameras.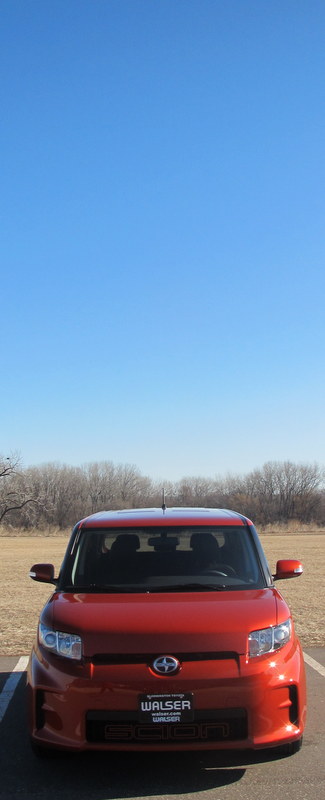 One of the secrets was to see how I could avoid getting my own shadow or reflection in the photo.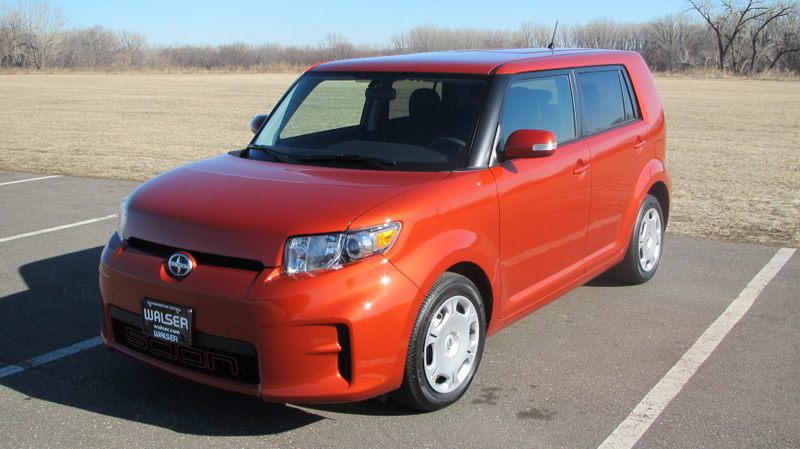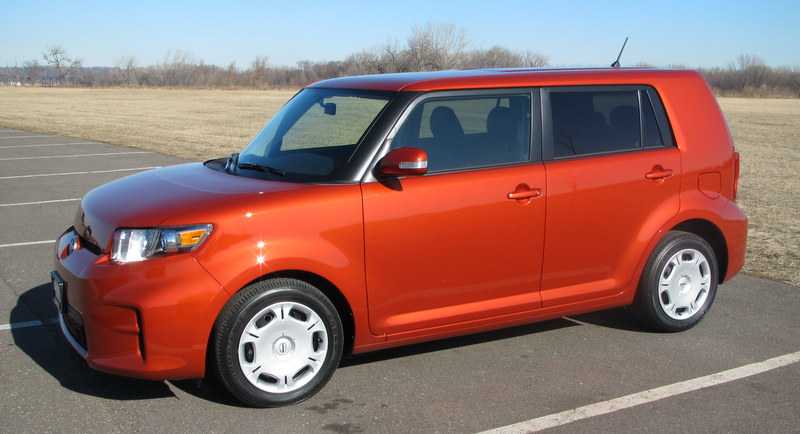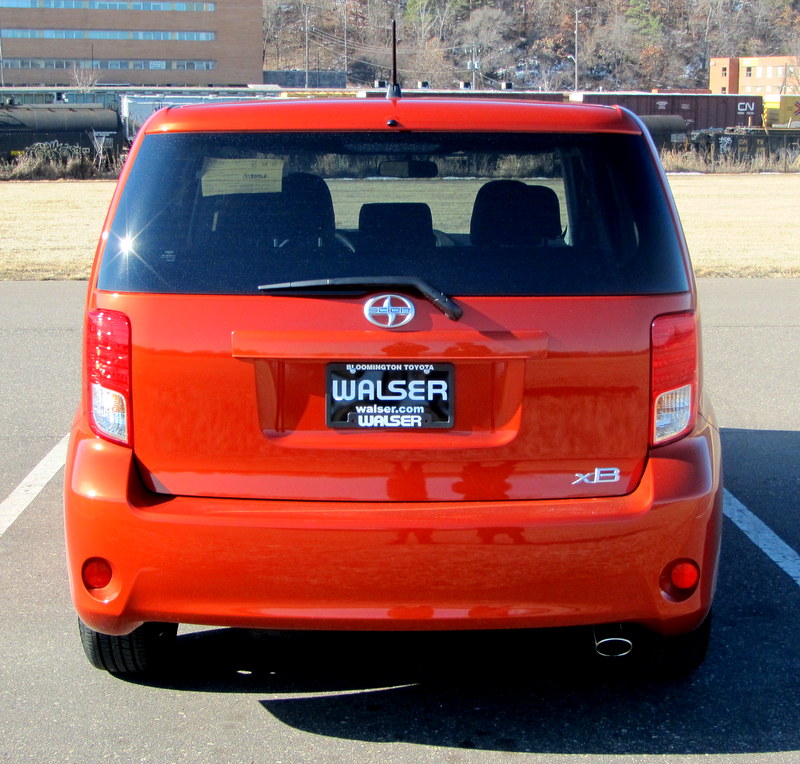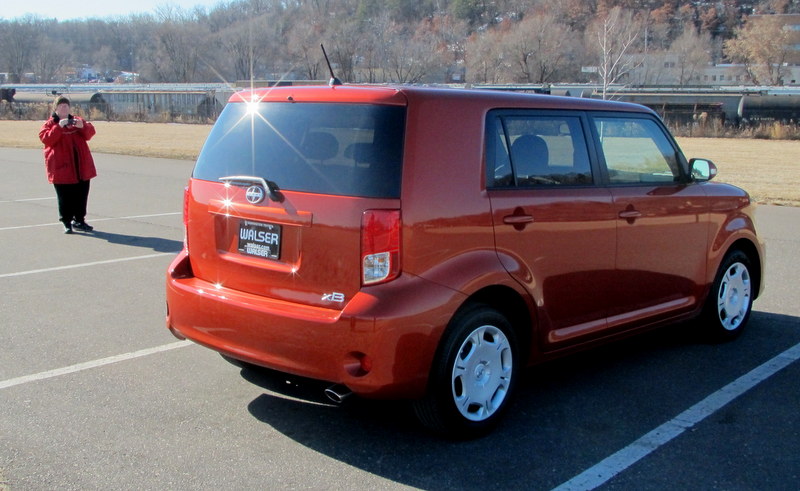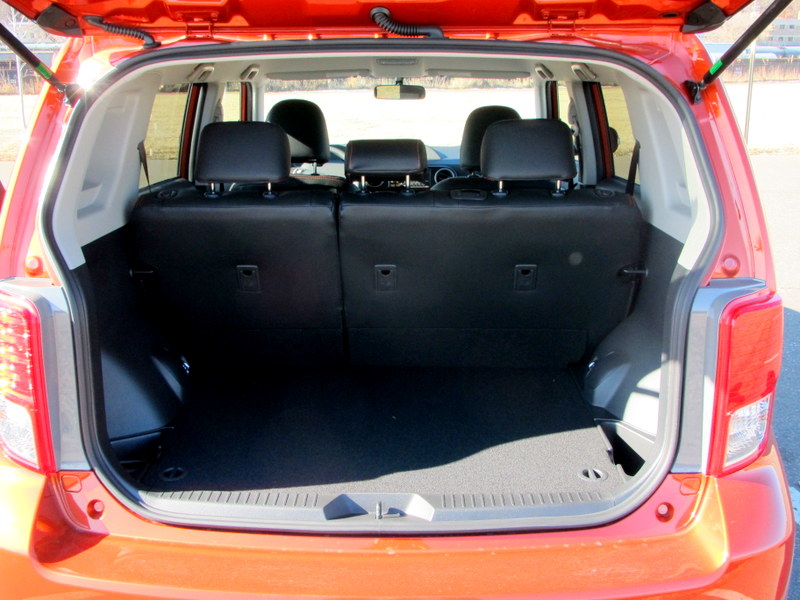 I could just not stop clicking.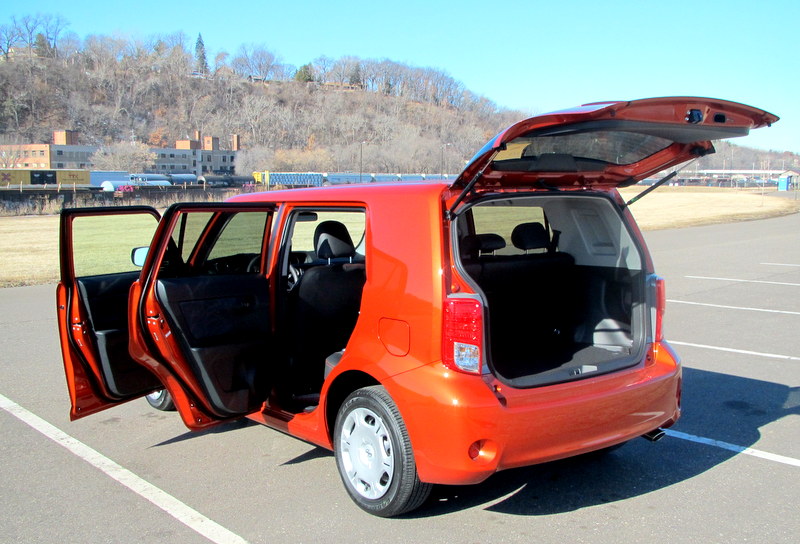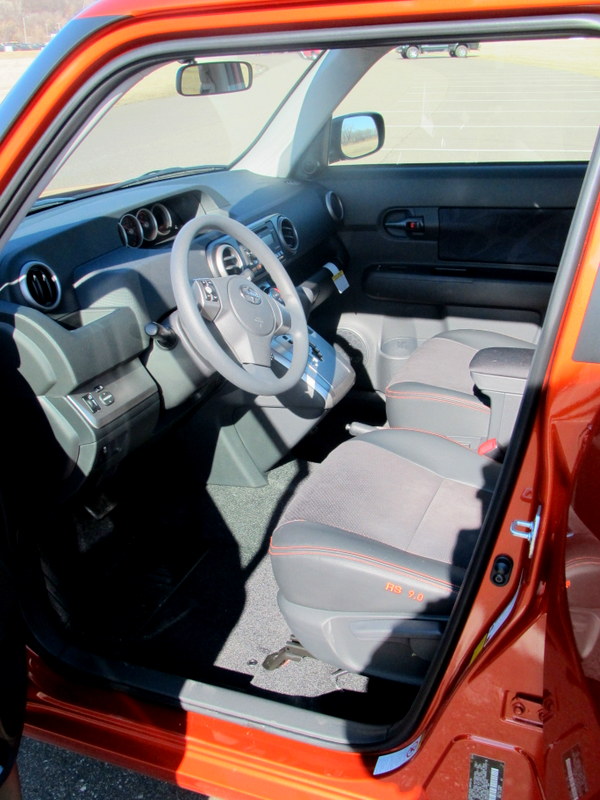 The RS 9.0 is for "Release Series 9.0". Only 1500 Scion xB's were made in this configuration and I have number 1354. This pic had no hassles with shadows – Wilhelm did the shadow puppet wolf!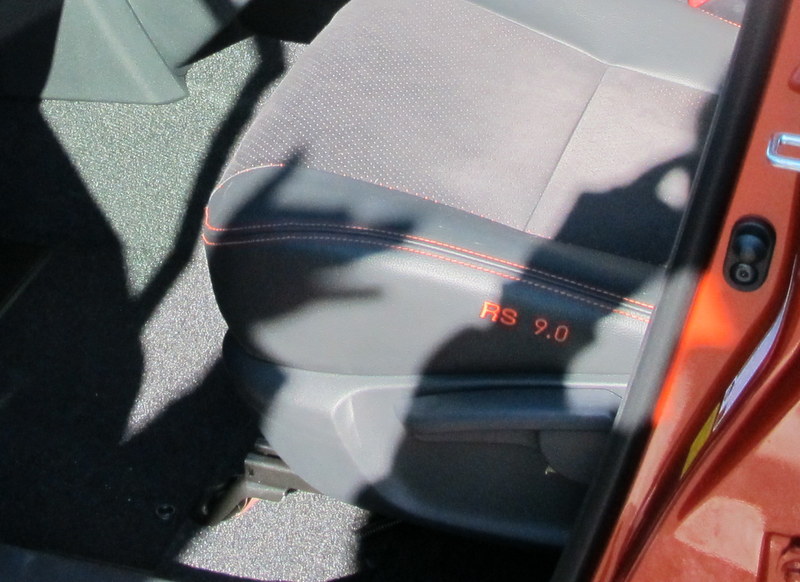 This is the only photo where I did a bit of photoshop on the background: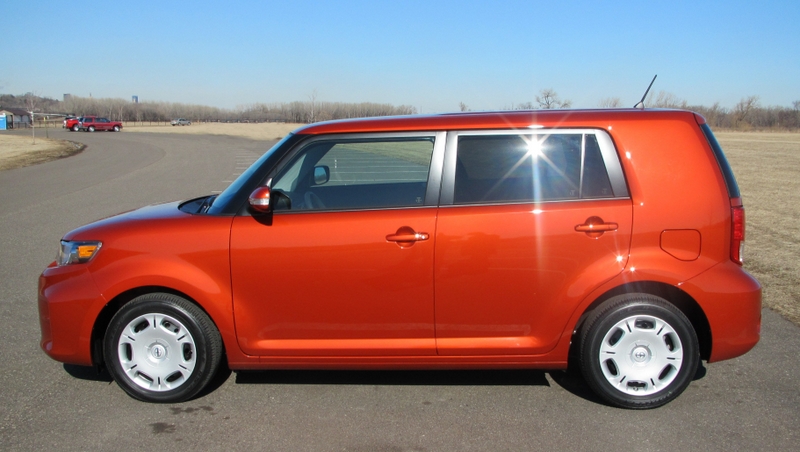 The front emblem – this one the reflection was intentional.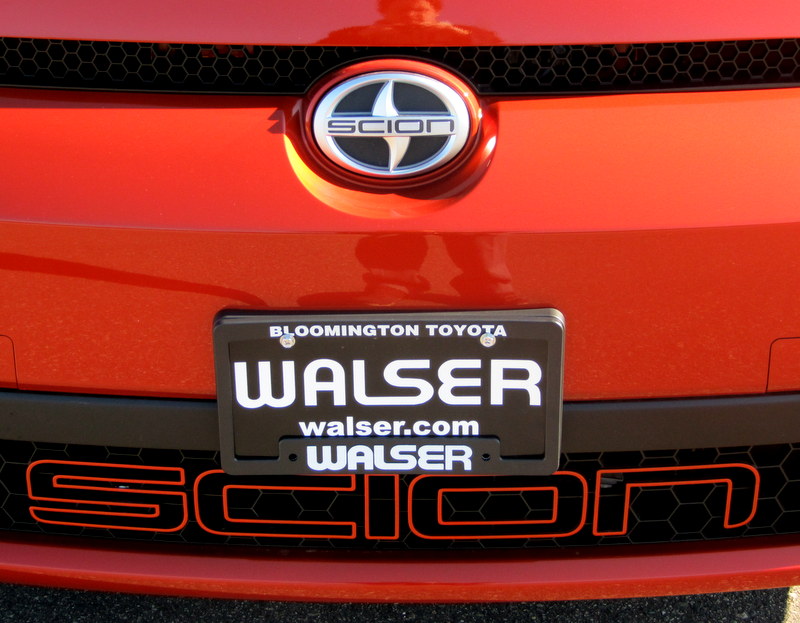 Here I also did my best to get in a good reflection, but at the time of taking the picture, I did not realise the frost of the night before had left all the specs on the glass.