I travelled to a clinic to give a belt making workshop and on the way back, I stopped at Lake Independance – it just looked like a nice photo op. The boat launch was closed (this is also used to drive onto the ice with cars to go ice fishing. With the warm winter we have had, this is not a good idea right now.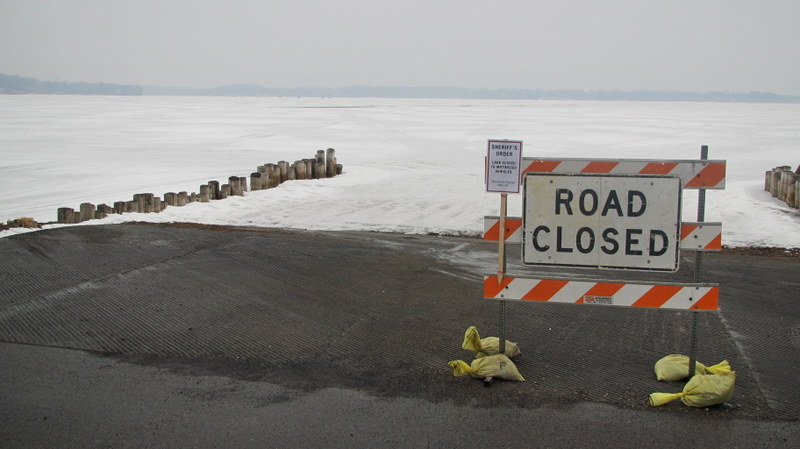 At first I just took a few pictures of the frozen lake … [see the ice fishing houses on the lake]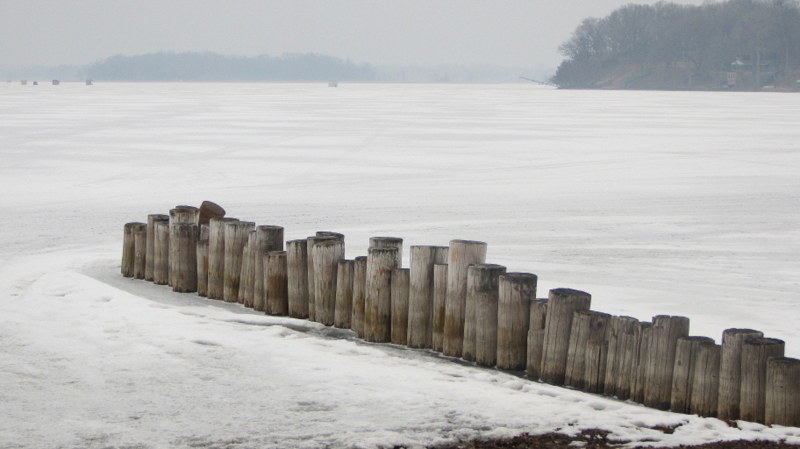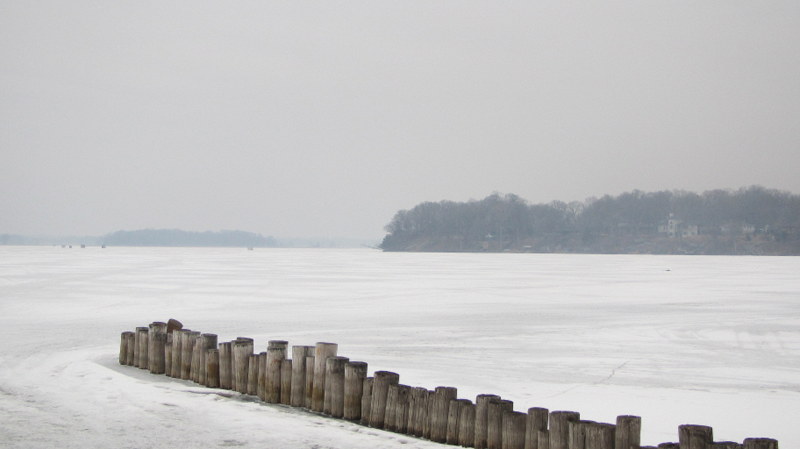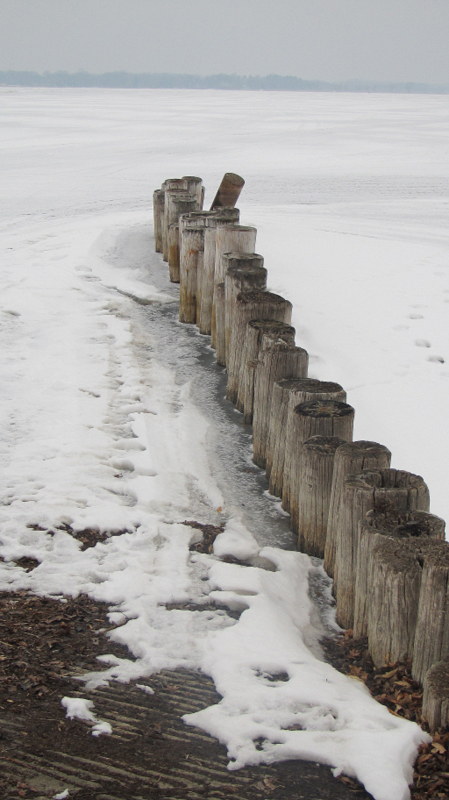 …. and then I did notice that it was not totally frozen any more. There was a huge open spot of water in the middle of it. I would NOT put my fish house out there if I had one.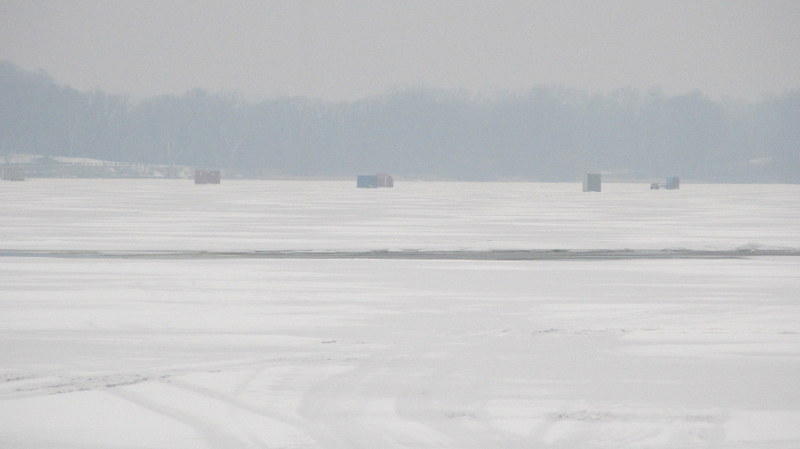 That is why there was this sign: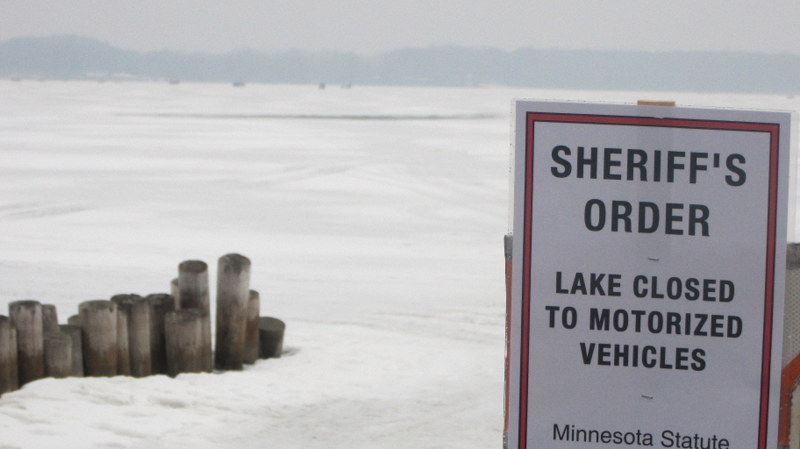 Going back from the lake, my Scion looked so good that I took a picture. Little did I know that I would just drive it for two more days!