The year started off on the first much like 2016 is kicking off – little snow on the ground and just about "warm enough" for a barefoot photo op outside.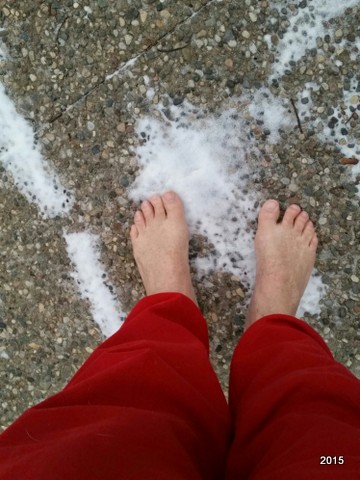 2015 was my fifth year going without shoes as much as I possible can.  I look back on this time with a lot of joy.  If only the weather shared my passion for a barefoot lifestyle!
When I am at home and busy in my leather workshop, the two dogs are never very far away – especially when I do work like braiding that does not involve loud noises.  As soon as I start tooling, the banging noise startles the two old guys because of how deaf they are getting.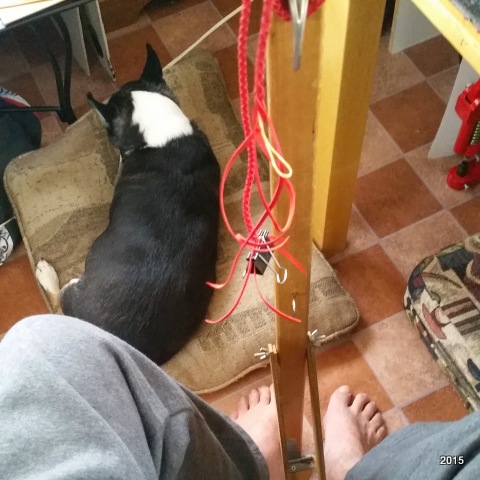 In their old age there are things the dogs loose and then there are things they do not loose.   They sometimes loose bladder control, hence the old towel lying ready in a strategic spot.  They do not loose the urge to be VERY close to you when you are on the throne in the bathroom.   Here Tuffie lies outside the door waiting for Gina.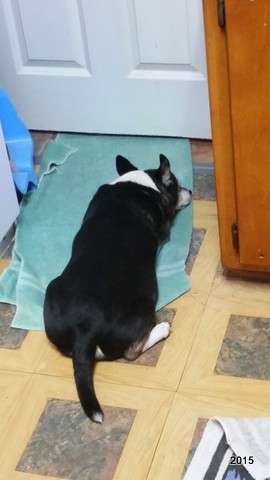 As usual we try to make sure that we have a games evening with the Kuhn's and Sampson's every month in winter and January was no exception.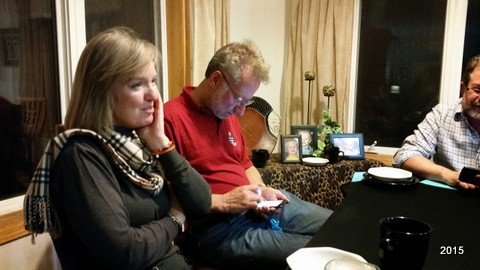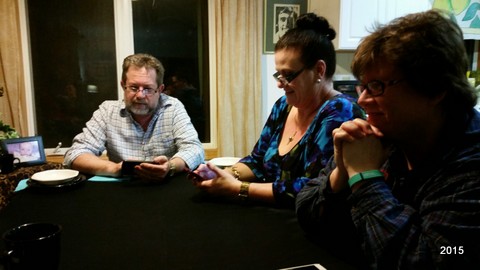 I went to see the Aztec Dancers, Kalpulli KetzalCoatlicue, dance in honour of St Paul, the apostle, in Minneapolis.  I could not resist taking this picture of this little drummer who stood through the whole hour and a half, drumming away in perfect rhythm!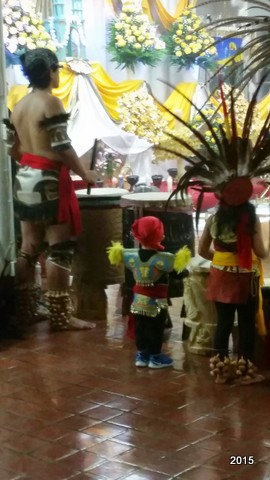 A beard is all well and good, but too much trouble, and I think like clothing, you have to have a particular body/face to make it look good.