We first cleaned around Gina's car and mine. This was what hers looked like before we started: (Behind the car is the neighbor opening up in front of his garage doors.)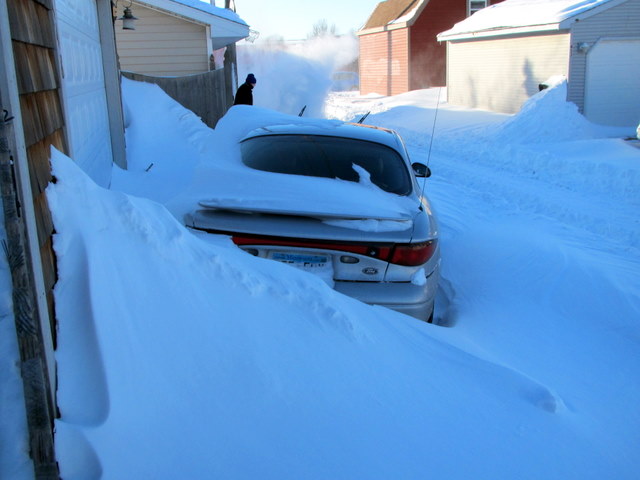 Wilhelm had to work at noon, so his car had to be freed too.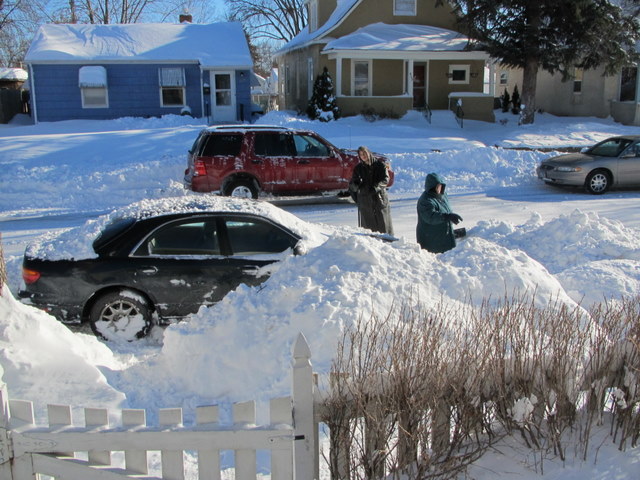 He had cleared a small little passage around his can the night before, but now mom helped him get enough away so that he actually get the car out.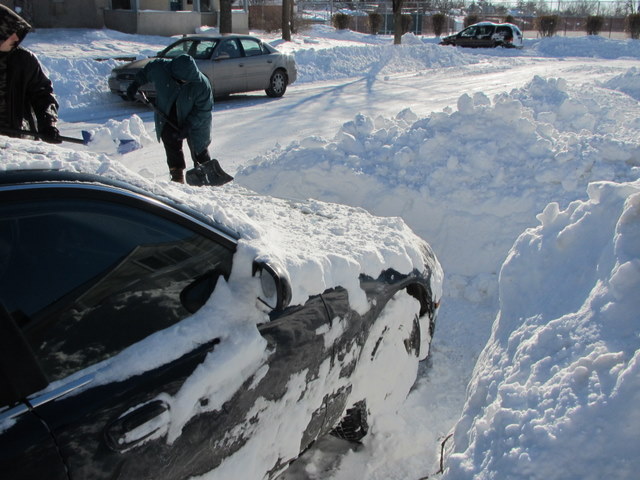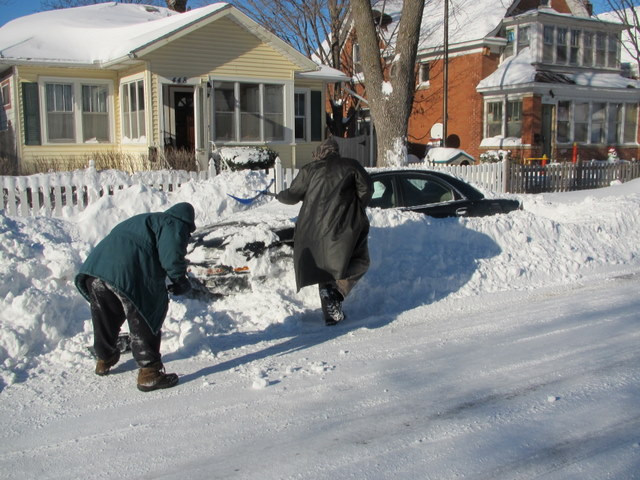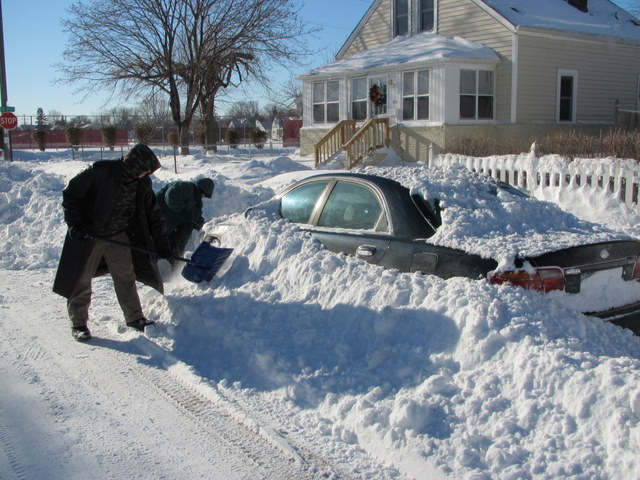 We keep our own sidewalks clean – by law – but the roads guys clean the snow off the roads – at this stage only half the road was done and that mountain in front of Wilhelm's car, was half way on the sidewalk and halfway in the road.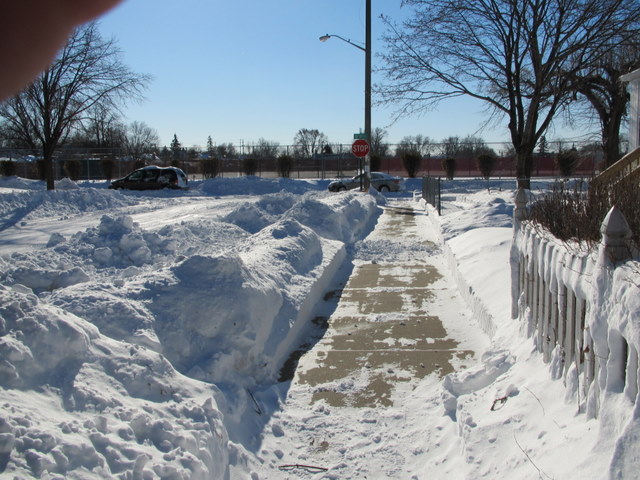 The heap of snow behind his car was so huge that we were not sure if it contained a car or not!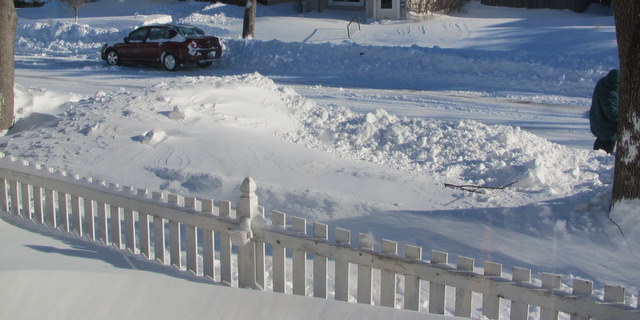 And here is a few seconds of video of the action: