After church on Sunday, Jacques and myself took the kayaks and went to explore Thomas Lake in Eagan.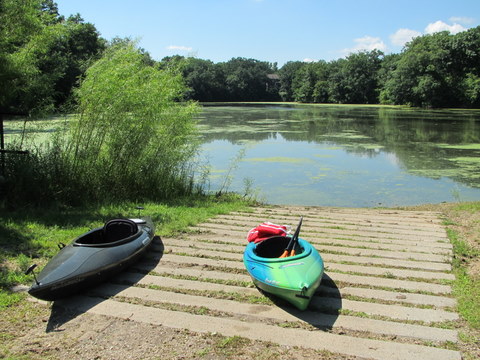 The lake had a lot of Duckweed, but it was easy to paddle through. For the rest the lake was nothing spectacular. Maybe in the spring when the water is cleaner ….?
We then grabbed a quick bite to eat so that we could join the Barefoot Hikers of Minnesota on a two hour hike through Lebanon Hills Regional Park.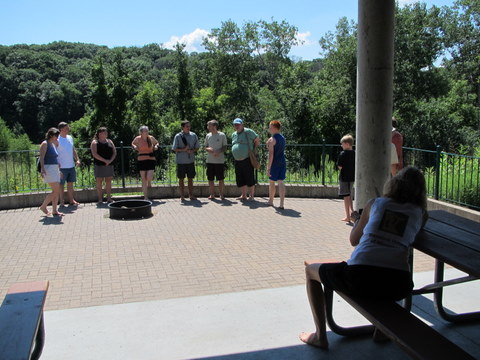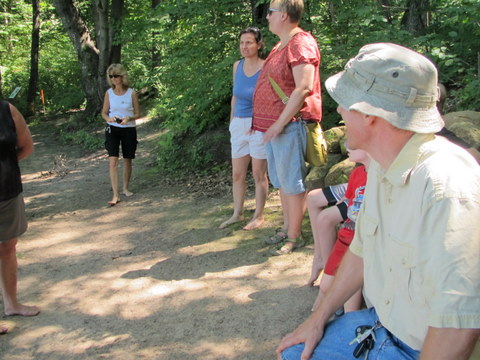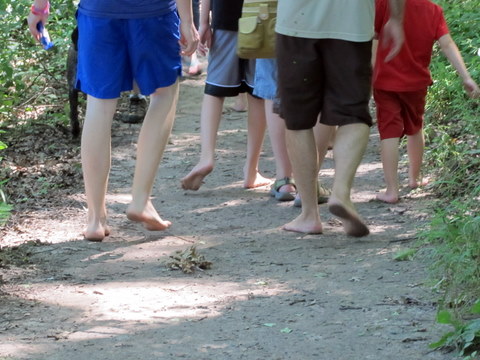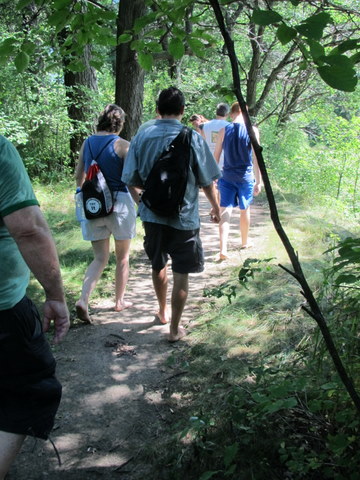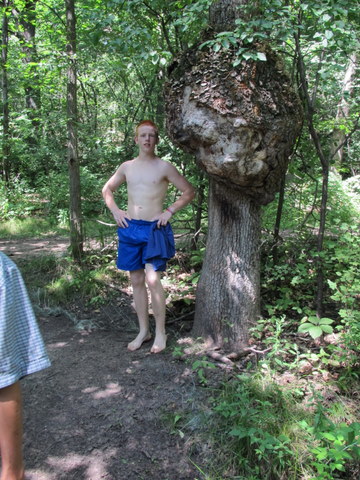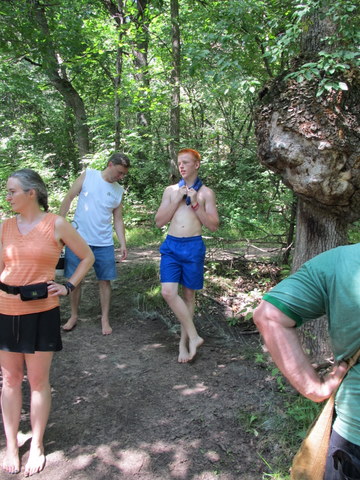 Along the way we saw many mushrooms, but these tiny ones that seem to grow on the moss, caught my eye: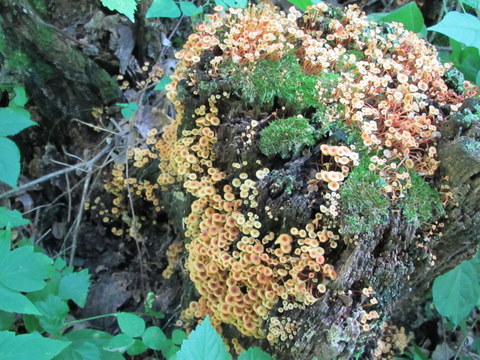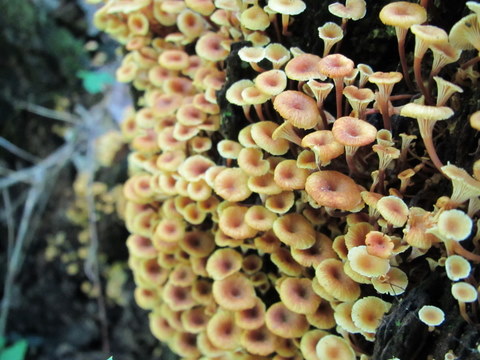 As I am sitting here, thirty hours later, my calf muscles know that I did a two hour hike without shoes. But I feel so alive and my feet feel so good, that I am ready to do it again. It makes me dread that summer is almost over and the cold will creep into Minnesota and curb most of my outdoor barefoot activities!