The night closes in!!  After work one afternoon  I walked to where Gina was attending a course on the other end of Nicolette to get a ride back home with her.  I was able to get this photo out of the parking ramp …. Days get really short and the sun even more precious.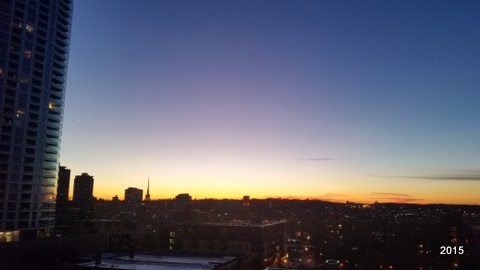 Some fun on a quiet afternoon in the store – the director brought in a selfie stick for customers to use (the big purpose for this came in December!).
Well, those selfie stick might be looked down upon by many, but I dare you to try to use one!  Not easy at all – especially at my age…..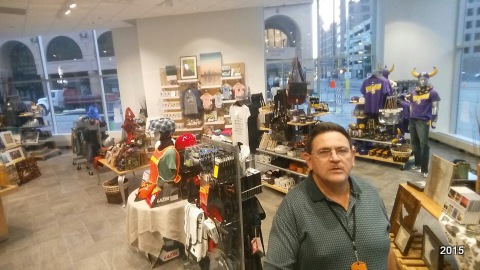 The month ended with the first snow for the winter – and not much snow at all.  It was gone in a few days because of the many days after that with temperatures above freezing.