What I like about digital photography is that you can capture things like the sun's reflection in a rock pool without fancy equipment.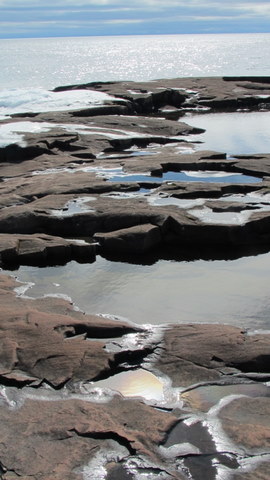 We could not resist the ice that formed on top of the rocks.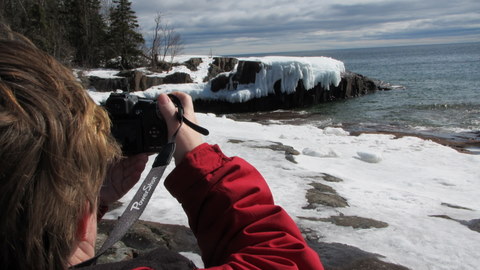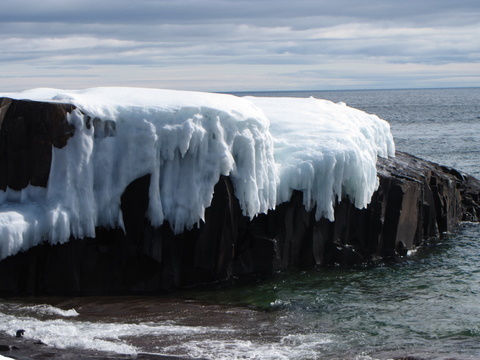 Gina has a camera too…..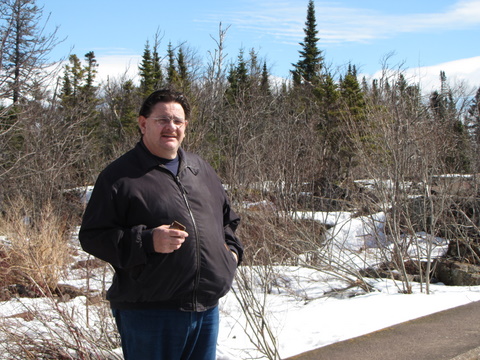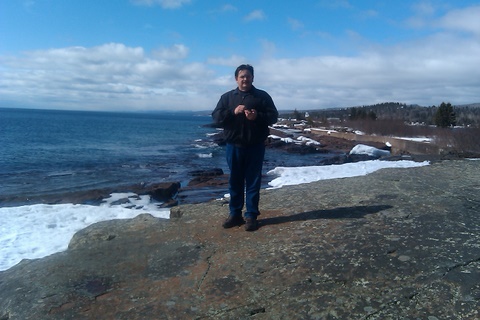 Not all of Minnesota operates in Winter – for obvious reasons: winter and its cohorts! This sign is painted on the boarded up door of a restaurant.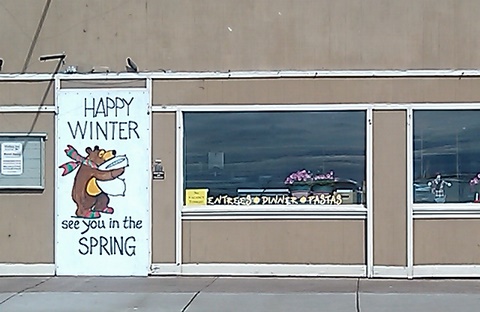 We were lucky to see quite a bit of wildlife close by – mostly scavenging on dead deer carcasses (roadkill mostly) that is emerging from the snow as it melts. There were many crows, two bald eagles and a wolf.
We disturbed this elegant guy that was eating within two feet from the pavement and it flew into a nearby tree.