I was asked to help with the trophies for our Men's Retreat again – this time three ax sheaths for the three axes that will be presented to three winners of some fun games played at the retreat.   This was a start on the first (gold) prize.  What a good feeling – and positive – to make something to give away!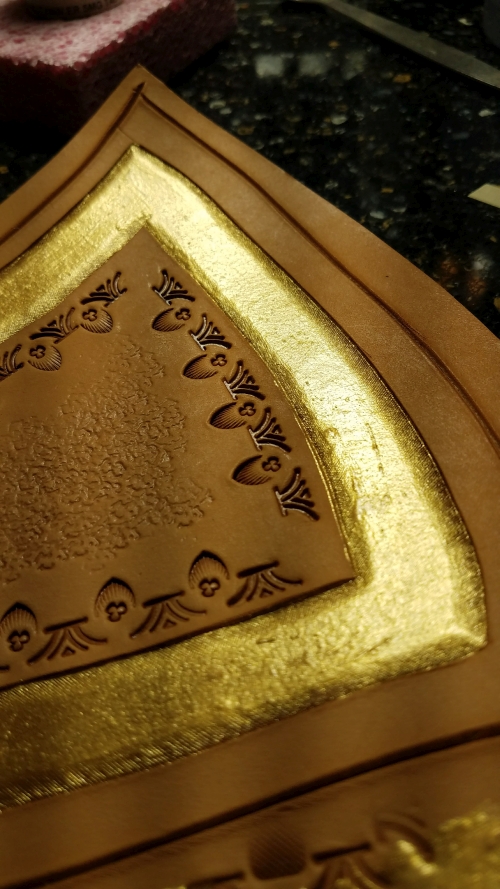 So, I think this little hat make me look ridiculous, BUT it keeps my head and ears warm in the Minnesota winter.  Sometimes it is better to be practical rather than to ridicule yourself……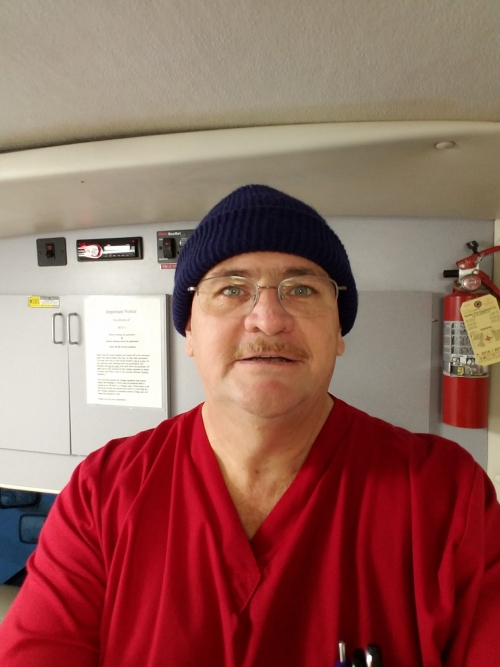 And on the subject of selfies – I don't like them, I refuse to pull my mouth like a chimpanzee, I don't mind if other people want a selfie with me, and I take very few of them.
But I do feel obligated now and then to do it, and here is why:
My dad was the photographer of the family – he took all the photos at funerals, and when family got together.  Which meant that there are relatively few photographs of him.  I wish that was not so.   So in an age of photographic documentation, I will attempt a selfie now and again and see how they come out.
This one was not too bad: