Beautiful fall (autumn) weather had me out with the Barefoot Hikers of Minnesota this afternoon. It was such a shame that we did not see hundreds of people outside to enjoy the close-to-perfect weather. We are not going to have many more days like this until a few months into next year!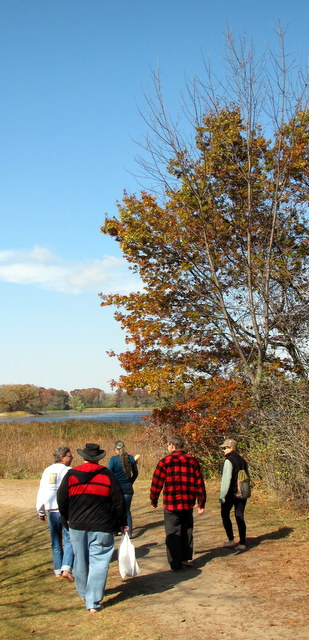 As usual in Minnesota, we were not too far from the nearest lake.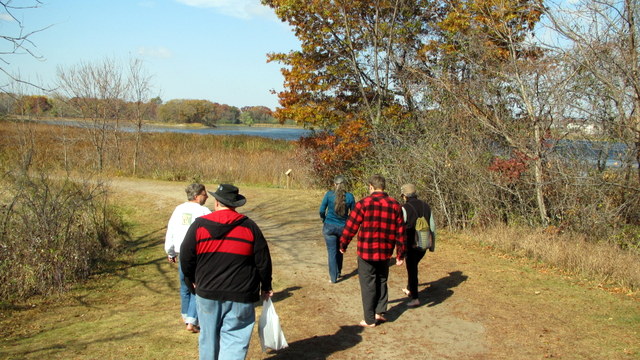 Although the time for the best fall colors were past, we could still feast our eyes of the splendour around us. The views of nature that invaded our senses made for a good reset of the mind.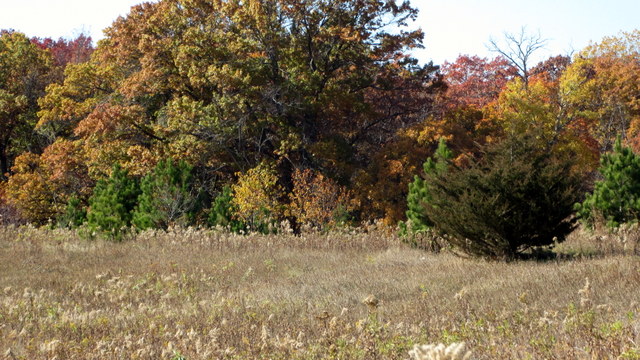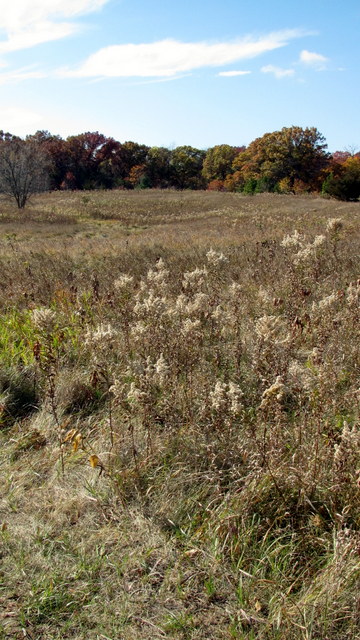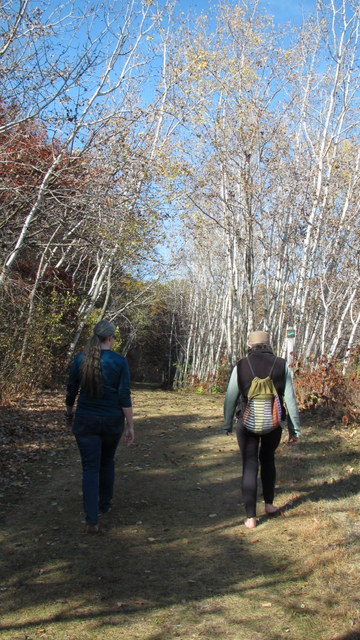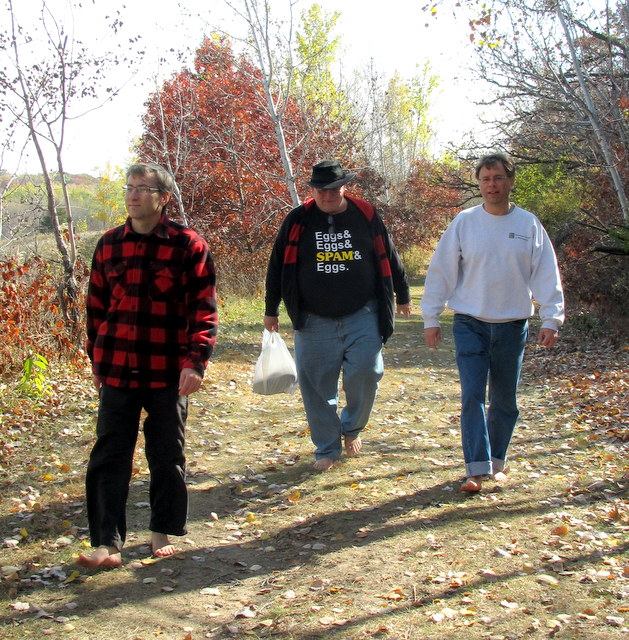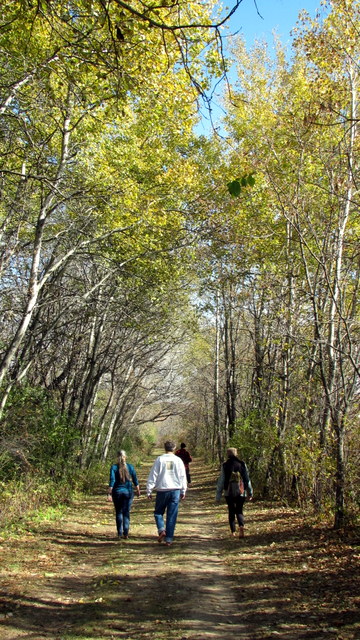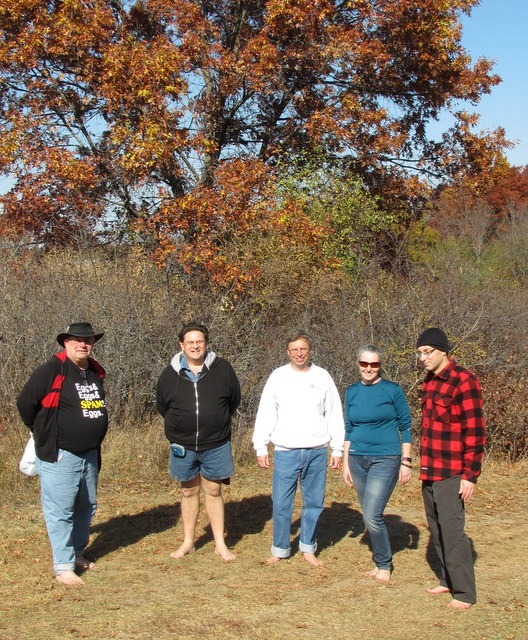 We walked past a Lama farm …. (I wonder what the horse did there?)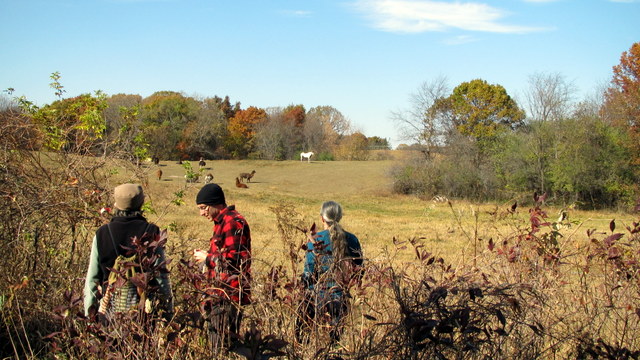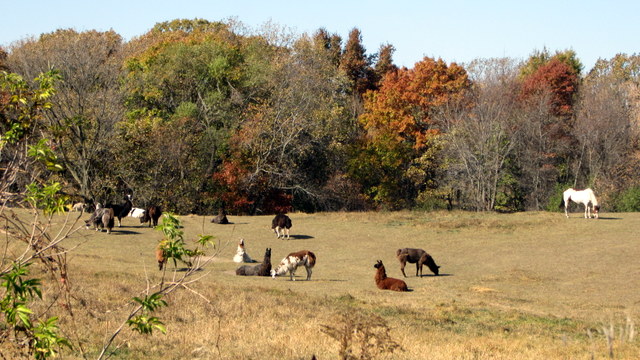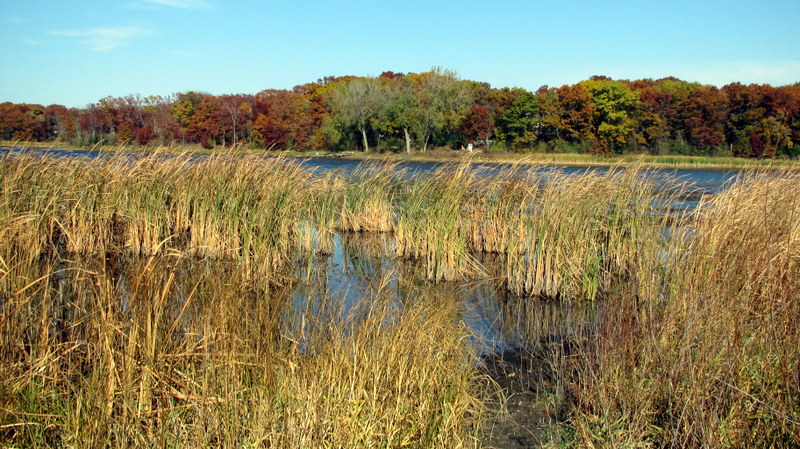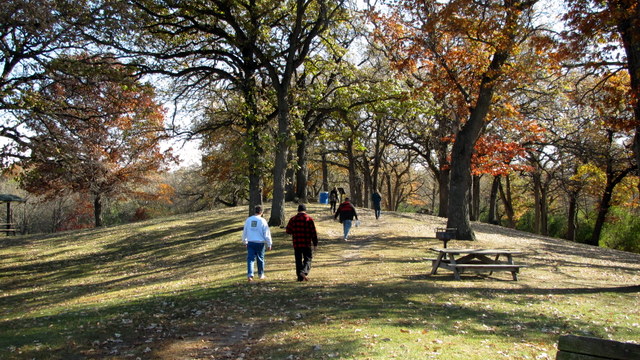 We came across a few small snakes that were no doubt making the best of the last bit of heat of this time of year too.
Can't see it ….? Here: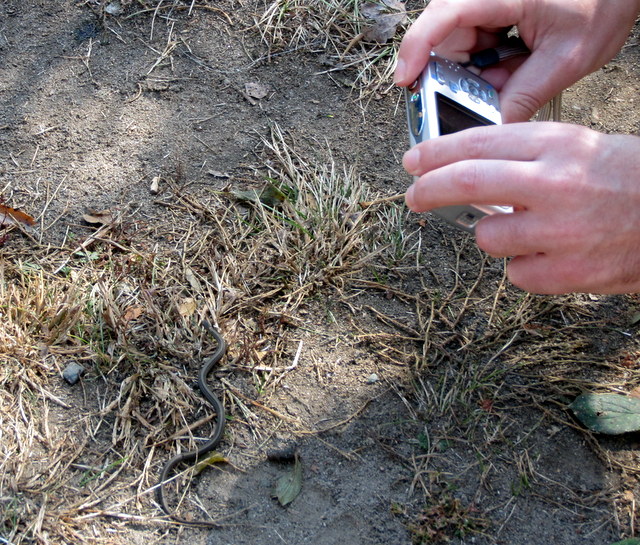 And there were others too: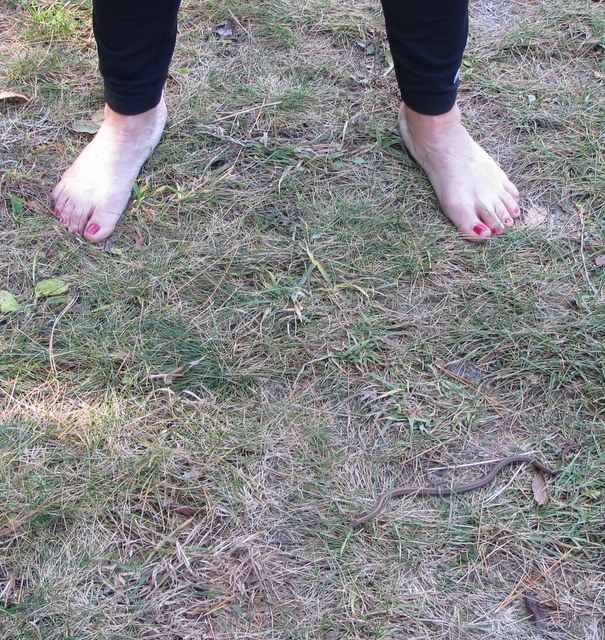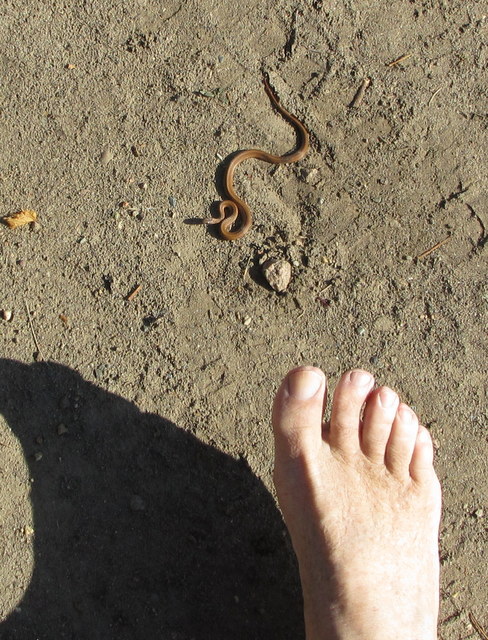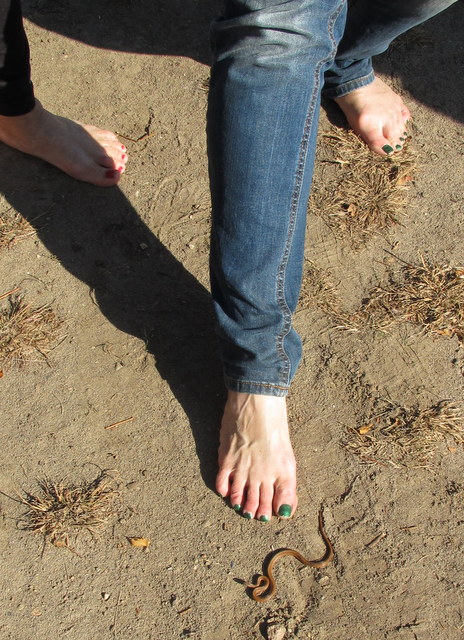 Here is the map my phone made for me of the 2.64mile hike: